$0.00
$ (USD)
Collected Outlooks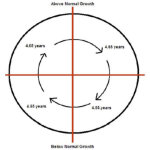 Ferrera's Collected Outlooks 2008 - 2019 are like instructional manuals in the Art of Financial Forecasting, providing educational studies on market theory and technique by a highly respected forecaster. They expand the toolbox of even seasoned traders, providing new tools and deep insights into cycles, technical analysis and Gann forecasting.
Market Barometers

A quick insight into general conditions of the market can be had by synthesizing combinations of data as simple indicators giving an overview. Such indicators are often based on diverse data, from astrological signals, like Scott's Astronomical Market Barometer or Bradleyís Siderograph, to whether a specific market is overbought or oversold.
Foreign Language
There are many important non English Language esoteric and scientific works which we have in our archives but have not, as yet, been translated into English. Some important books in this section have already been translated by our Translation Society, and we intend to translate others in the future.
The Canon

The Canon refers primarily to an ancient esoteric system of knowledge and cosmology encoded into temples, artifacts, art and monuments. The Egyptians had a specific Canon to lay out the grids upon which they designed their art, and there are also canons of proportion used in the Renaissance, as well as by later artists, geometers and musicians.
Translation Society
Metaphysics We have completed several translations of important books on metaphysics. These include 4 works on universal harmonics by Hans Kayser, as well as "The Archeometer, a Key to All Science", "The Natural Architecture, the essence of Hermetic and Pythagorean science" and Eberhard Wortmannís "Law of the Cosmos".
Calendar Systems
Most people never give thought to the idea of a calendar and how we organise the passage of time. The days of the weeks and months, and the number of months each year are important influences on our experience of reality. We present many works on the exploration and meaning of time vis numerous calendar systems.
Natural Philosophy
In the 1700-1800ís Natural Philosophers studied a wide range of scientific subjects, while not overly specializing in narrow and limited fields as scientists do today. WD Gann espoused this more holistic system of science, where the different branches were more easily integrated and the grand vision of the scientific system was more interlinked.