$0.00
$ (USD)
Donald Bradley's Works
Collected Works Of Donald Bradley - Stock Market Prediction - Picking Winners - The Parallax Problem In Astrology - Solar & Lunar Returns - Profession & Birthdate - Taking the Kid Gloves off Astrology. By Donald Bradley. The complete works of the famous financial astrologer and analyst combined into one complete volume.
Donald Bradley
Donald Bradley is famous for creating the Siderograph model of market action, and he wrote other astrological books which we publish in our Collected Works of Donald Bradley. His Siderograph Model is famous for providing an almost perfect model of market action over the year. Our course has 100 years of Siderograph models (1950-2050).
Alan Andrews
Books by and about the geometrical techniques of Dr. Alan Andrews, developer of the Pitchfork, the ML Line and a number of excellent geometrically based tools.
Hasbrouck Forecasts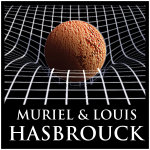 Space-Time Forecasting of Economic Trends, Lost Archives of Muriel & Louis Hasbrouck. A highly important market research breakthrough theory! The Hasbrouck Archives contain 40 years of accurate financial forecasts, based on a Theory of Solar Space/Time Field Forces influencing space weather and markets! A 90% accuracy record!.
Numerology
Systems of numerology date back to ancient Egypt, India and Israel. Hebrew number science, Gematria, was woven through the sacred texts of Semitic religion. Plato used numerical codes in his works, and Thomas Taylor elaborated the advanced systems of Pythagoras in his "Theoretic Arithemetic of the Pythagoreans".
Calendar Systems
Most people never give thought to the idea of a calendar and how we organise the passage of time. The days of the weeks and months, and the number of months each year are important influences on our experience of reality. We present many works on the exploration and meaning of time vis numerous calendar systems.
Harmonics and Music
The science of harmonics is one of the most important subjects in the esoteric and scientific traditions, positing that harmonic relationships of vibration govern the structure of the universe. W.D. Gann called his system of market order the "Law of Vibration", and used principles of harmonics and vibration to predict trends in the financial markets.
Hermetic Science
We may be indebted to Ancient Greece, but Greek knowledge derived from Ancient Egypt, and Hermes Trismegistus, the Thrice Great Hermes is the Greek name of Thoth, the Egyptian God of Knowledge. Hermetic teachings were first translated into Western languages by Ficino at the dawn of the Renaissance, forming the inspiration for modern esotericism.