$0.00
$ (USD)
T. G. Butaney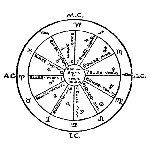 T. G. Butaney, a famous Indian astrologer, wrote 3 books on astrological financial market forecasting and horse racing prediction. His books were judged "The Best Money Minting Books on Speculation and Racing By Readers All Over The World", and explain Market Forecasting, Race Astrology & Numerology and Handicap Formulae.
Gann's Mass Pressure
W. D. Gann's Mass Pressure Forecasting Charts. By Daniel T. Ferrera. The Mass Pressure Formula is one of Gann's most guarded secrets. Mass Pressure indicates bullish and bearish trends according to Gann's Master Time Factor. These charts are based on Gann's philosophy that "the future is nothing but a repetition of the past".
Gann Research
Gann Analysis goes deeply into fields of history, economics, science, metaphysics, ancient civilizations, occultism, astrology, numerology, astronomy and time cycles. Gann's Recommended Reading List of 90 titles laid a foundation extended by Baumring to over 500 titles, We provide comprehensive resources on the deep principles of Gann's work.
Gordon Robert's course shows how to reproduce the legendary Returns of W.D Gann through leveraged position trading. A how to book that provides the keys toobtaining large returns from low risk investments. Find trades with an average risk:reward ratio of 1:10. Minimum return of 500% per trade to maximum returns exceeding 5000%.
Timothy Walker
A detailed exploration of W. D. Gann's Mechanical Trading System illustrating Gann's trading strategy over a period of 15 years when Gann turned $3000 into $6 million, producing a 1400% return in 8 months. This study provides the foundation that Gann required for ALL students, which still works today producing 570% return in the S&P in 2014 in 3 months!
Bible Interpretation
The Hebrew system of Gematria pervades the Bible concealing secondary teaching in a number code read only by initiates into this deeper system of knowledge. W.D. Gann and George Bayer were two individuals deeply immersed in this form of Biblical decoding, developing systems of mathematics, prediction and astrology out of their readings.
Rosicrucian
The highly spiritual Rosicrucian organization developed in the 17th century, with great figures like Robert Fludd and Francis Bacon. This society followed high ideals, joining magical & cosmological practices with geometric and Kabbalistic systems. Rosicrucians were known for preserving ancient wisdom along with works of healing and helping humanity.
Geometry
One of the 4 Classical Liberal Arts, geometry is a basic ordering principle of the universe. Market Geometry is the study of the markets looking at growth ratios and proportions of moves, structures, reactions, price levels and time cycles. Gann, a master geometer, used sacred geometry for market analysis via Gann Angles and his Master Squares.