$0.00
$ (USD)
Keys to Speculation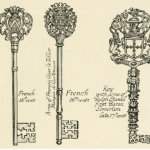 Keys to Successful Speculation by Daniel T. Ferrera is an applied technical trading system using the essentials of risk management with Gann based swing trading. This course has everything a trader needs to go from "0" to being a successful trader, including account management, risk management, trading strategy, entry & exit signals.
Forecasting
Not everyone has the skill, experience or desire to make forecasts of market phenomena, so they turn to experts who provide information to help anticipate market trends. Our top analysts provide forecasts or reports for different markets to help traders understand market action and get educational guidance with trading or investments.
Behind the Veil
Behind the Veil, by Dr. Alexander Goulden is one of the favorite courses of technical analysts and serious traders. Based on scientific principles identifying Price Levels, Time Turning Points, and Trends, thru Harmonic, Astronomical and Geometrical Techniques developed by a Cambridge Scholar. A new angle on Gann's work.
Hasbrouck Archives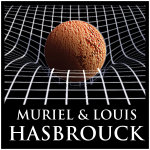 Cutting edge Space and Solar Researchers, Muriel and Louis Hasbrouck's Space & Time Forecasting techniques are STILL more advanced than those of NASA or the current scientific community. They produced 50 years of Market Forecasts with a 90% accuracy rate and forecasted Space Weather, Earthquakes and Geomagnetic Storms.
Hans Kayser
Kayser was a leading 20th century scientist who made a profound mathematical, geometric and philosophical study of Harmonic Science. Available in English though our Translation Society, Kayser's works explore deep principles of Pythagorean Harmony and Order. His books give critical insights into Gann Theory and The Law of Vibration.
Magick
Magick in the Western Esoteric tradition represents a Western equivalent to the internal training systems that are found in Eastern traditions, but is focused on the development of human powers and abilities. These include mastery of physical, emotional and mental bodies, control over the elements and development of psychic perception and influence.
Gann Science Reading List
In the 1940's Gann published a Recommended Reading list of about 90 books, each containing an essential part his system, which he sold to his students. n the 1980's Dr. Baumring compiled about 70 of these titles, and we have collected the remainder, providing the only complete set available. We strongly recommend these works to all Gann students.
Robert Rundle
Magic Words Thru the Zodiac cracks the complex symbolic code that W. D. Gann used within "The Tunnel Thru the Air". It unveils a Masonic Gematria cypher which serves to decrypt references and clues concealed in names, dates and other key words thru the text. These conversions are used to determine anchor points for important market cycles.