$0.00
$ (USD)
George Bayer's Works
Complete Works Of George Bayer. 2 Vols. Vol 1. - George Wollsten: Expert Stock and Grain Trader - Turning 400 Years of Astrology to Practical Use Vol 2 - The Egg Of Columbus - Traders' Hand-Book of Trend Determination - "Money" or Time Factors In The Market - A Course In Astrology - Bible Interpretation - Preview of Markets - Gold Nuggets For Traders.
Hasbrouck Archives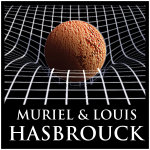 Cutting edge Space and Solar Researchers, Muriel and Louis Hasbrouck's Space & Time Forecasting techniques are STILL more advanced than those of NASA or the current scientific community. They produced 50 years of Market Forecasts with a 90% accuracy rate and forecasted Space Weather, Earthquakes and Geomagnetic Storms.
Market History
The stock and commodity markets have a history stretching over millennia, from the Bible to the present day, furnishing data on sun spots, planetary changes, weather cycles, volcanoes, earthquakes, solar variances, and other influences on financial markets. Gann charted Wheat back to 65 BC and Baumring took this back to 1200 BC.
Gordon Robert's course shows how to reproduce the legendary Returns of W.D Gann through leveraged position trading. A how to book that provides the keys toobtaining large returns from low risk investments. Find trades with an average risk:reward ratio of 1:10. Minimum return of 500% per trade to maximum returns exceeding 5000%.
Timothy Walker
A detailed exploration of W. D. Gann's Mechanical Trading System illustrating Gann's trading strategy over a period of 15 years when Gann turned $3000 into $6 million, producing a 1400% return in 8 months. This study provides the foundation that Gann required for ALL students, which still works today producing 570% return in the S&P in 2014 in 3 months!
Glass Bead Game

This derives from a book by Hermann Hesse, representing an underlying symbolic cosmology that is the basis of all science, philosophy, spirituality and thought. Hesse imagines a game created using universal symbols to represent flows of thought or information. This is a metaphor for systems of esoteric symbolism underlying all knowledge.
Sacred Geometry
Sacred Geometry explores natural order representing foundational templates of the cosmos, via special proportions like "phi", the Divine Proportion, ubiquitous throughout nature as a primary generating and ordering principle. Musical harmonic ratios dominate sacred geometry, showing how nature is a form of frozen music.
Vedic Math
Vedic math is a system of math calculation allowing anyone to do mathematical calculations very quickly in one's head. An advancement in mathematical calculation, with cosmological implications, Vedic math is a revolution in mathematics that anyone can master. Fast and accurate mental maths without a calculator!.