$0.00
$ (USD)
Astrology Manuscripts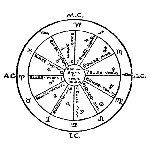 The Earliest Financial Astrology Manuscripts. By W. D. Gann, Fred White, Prof. Weston, Sepharial, etc. This collection centers on a set of 4 rare manuscripts dated 1902-1930 proving the advanced level of astrology earlier than previously known. Their likely authorship is Fred White and Gann documenting the earliest thought in this field.
Forecasting
Not everyone has the skill, experience or desire to make forecasts of market phenomena, so they turn to experts who provide information to help anticipate market trends. Our top analysts provide forecasts or reports for different markets to help traders understand market action and get educational guidance with trading or investments.
Forex Trading
Forex has become very popular, with trades not so limited by time and swings not as volatile as other commodities. Forex is essentially a commodity, so its markets follow general commodity rules and many facets of Gann analysis work just fine for the Forex exchange. We provide techniques, tools and systems particularly focused on the currency markets.
Gann Research
Gann Analysis goes deeply into fields of history, economics, science, metaphysics, ancient civilizations, occultism, astrology, numerology, astronomy and time cycles. Gann's Recommended Reading List of 90 titles laid a foundation extended by Baumring to over 500 titles, We provide comprehensive resources on the deep principles of Gann's work.
Bible Interpretation
The Hebrew system of Gematria pervades the Bible concealing secondary teaching in a number code read only by initiates into this deeper system of knowledge. W.D. Gann and George Bayer were two individuals deeply immersed in this form of Biblical decoding, developing systems of mathematics, prediction and astrology out of their readings.
Hermetics
The wisdom teachings of the Egyptian "Thoth" (the Greek Hermes) were preserved in the Hermetic Arcana, translated from Greek by Ficino during the Renaissance. These trace back to the likes of Pythagoras and Solon (Socrates' teacher), filtering through many channels to become the basis of Western Philosophy, Science and Esoteric traditions.
Architecture
In ancinet times architecture often incorporated esoteric knowledge almost lost today, but encoded secretly into many existing ancient monuments. Geometric principles of divine proportion govern the complex forces underlying financial markets as well as architecture. We have one of the largest collections of books on these subjects in the world.
Science Biography
There are a many important historical figures in the field of science and cosmology, like Pythagoras, Plato, Hermes, Bruno, or the misrepresented Isaac Newton. The work of these outstanding men contributed a great deal to our extended fields of knowledge. We specialise in books exploring the work of past masters who contributed so much.