$0.00
$ (USD)
Astrology Manuscripts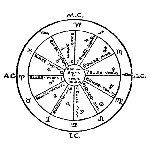 The Earliest Financial Astrology Manuscripts. By W. D. Gann, Fred White, Prof. Weston, Sepharial, etc. This collection centers on a set of 4 rare manuscripts dated 1902-1930 proving the advanced level of astrology earlier than previously known. Their likely authorship is Fred White and Gann documenting the earliest thought in this field.
McCormack Astrotech
Astrotech Journals. By George McCormack. A rare collection of astrological market journals from the astrologer and astro-meteorologist, author of the famous 1965 classic Long-Range AstroWeather Forecasting. We have perhaps the only surviving set of his astrological financial journals scattered through the period of 1937 thru 1942!
Law of Vibration
The Law of Vibration 4 Volume Series by Dr. Lorrie Bennett on Gann analysis explains the scientific foundations behind W.D. Gann's forecasting system, the Law of Vibration. Dr. Bennett is the first person since Dr. Baumring to solve much of the puzzle left behind by Gann! V1-Patterns, V2-Numbers, V3-Planets, V4-Geometry.
Astrology
Modern astronomy is a pale derivative of the true "logic of the cosmos", Astrology, the science of all-pervasive relationships between cosmos and man. Early proponents of "astronomy" were ALL students of the Astrological arts, from Ptolemy, to Copernicus, Galileo, Kepler, Tyco Brahe, and Newton.
Cosmology
Cosmology provides the primary basis for our theoretical system of market order and scientific analysis. Moving beyond modern ideas, our approach to Cosmology involves Pythagorean, Esoteric, Eastern, and Ancient metaphysical theories of cosmology. Our ICE collection focuses on ancient concepts as well as modern alternative theories of the universe.
Mathematics
We have a selected collection of unusual books presenting alternative metaphysical concepts and mathematics, including conceptual approaches useful for financial forecasting or more esoteric cosmological theory. Both WD Gann and Dr. Baumring used methods of calculating universal ordering processes focused upon methods of prediction.
Pythagorean
Pythagoras, educated in Egypt and India, later founded a school on the Isle of Samos. His system of the Quadrivium: Arithemetic, Geometry, Music and Astronomy, the 4 Classical Liberal Arts, provided a foundational curriculum for centuries. Pythagoras has been a major influence on many thinkers, including, Plato, Kepler and many modern philosophers.
Sean Erikson
Sean Erikson, with 25 years' experience, provides powerful astro-tools for advanced swing trading based upon celestial mechanics to consistently predict the angle of attack or slope of a forthcoming trend. A simple astro-timing tool gives the next 1-3 turns out and a geometrical price projection tool gives 2 probable price projections for each move.