$0.00
$ (USD)
Hasbrouck Archives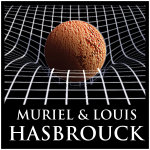 Cutting edge Space and Solar Researchers, Muriel and Louis Hasbrouck's Space & Time Forecasting techniques are STILL more advanced than those of NASA or the current scientific community. They produced 50 years of Market Forecasts with a 90% accuracy rate and forecasted Space Weather, Earthquakes and Geomagnetic Storms.
Law of Vibration
Research works or market systems based upon Gannís theory of the Law of Vibration. Includes many scientific and esoteric work getting into harmonics, cycles, and cosmology as it relates to causative systems of order behind the markets. Primary reference and research section for those studying deep Gann analysis.
The Law Of The Cosmos, The Divine Harmony According To Plato's Republic/Timeaus, and The Platonic Riddle Of Numbers Solved contains 100s of sophisticated diagrams on Sacred Geometry, Pythagorean and Platonic Number Theory, Harmonics and Astronomy with analysis, elaboration of Universal Order and Cosmic Law.
Esoteric Cosmology
Ancients and some modern alternative thought has discovered cosmic influences on material and mental reality going beyond traditional science. New systems of connection and propagation of force and energy derive from the work of Pythagoras, Tesla, Walter Russell, Schwaller de Lubicz and many others who have studied wider cosmic energies.
Numerology
Systems of numerology date back to ancient Egypt, India and Israel. Hebrew number science, Gematria, was woven through the sacred texts of Semitic religion. Plato used numerical codes in his works, and Thomas Taylor elaborated the advanced systems of Pythagoras in his "Theoretic Arithemetic of the Pythagoreans".
Cosmogenesis
Cosmogenesis explores the basis of Cosmic origins via intelligent universal creation, rather than materialistic random forces. Consciousness or intelligent energy serves as the true plenum of creation, not random ordering of unintelligent matter. Intelligent Cosmogenesis has dominated all scientific, metaphysical and spiritual ideas from ancient times.
Fractal Geometry

A branch of Chaos Theory, fractals are beautiful self-similar patterns mathematically generated from non-linear equations. Fractals apply directly to financial market phenomena, and time-periodic market charts show that similar patterns permeate each time level. Gann and Baumring saw common patterns foreshadowing coming events within consistent structure.
Translation Society
SCIENCE The Translation Society project has English translations of important books on harmonics and cosmology. These include 4 major works on harmonics by Hans Kayser, "The Archeometer, a Key to All Science", "Natural Architecture, the essence of Hermetic science", and Eberhard Wortmannís "Law of the Cosmos, decoding Platoís Timaeus".