$0.00
$ (USD)
T. G. Butaney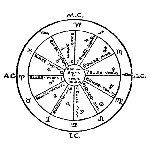 T. G. Butaney, a famous Indian astrologer, wrote 3 books on astrological financial market forecasting and horse racing prediction. His books were judged "The Best Money Minting Books on Speculation and Racing By Readers All Over The World", and explain Market Forecasting, Race Astrology & Numerology and Handicap Formulae.
PFS Grain Forecast
2019 PFS Grain Forecast Bulletin by Daniele Prandelli. A Swing Trader's Forecast Based Upon Gann's Key Principles. The PFS Forecasting Model gives a model of the most expected highs, lows, turns and impulses and is then combined with Key Price Levels as determined by Gann's planetary longitude lines, creating a tradable forecast for the coming year.
Technical Analysis
Technical Analysis involves using technical tools and mathematical measurements in order to determine expected directional movements, reverses or changes in the market. Advanced forms of this technique use mathematical and scientific or geometric tools to project market action or forecast future movement, looking at elements of price, time and trend.
India
The great ancient civilization of India is rich in traditions of wisdom and knowledge, focusing on mystical realms and development of human consciousness. India has given us awareness of the Chakras and Kundalini energy, as well as being the home of many great spiritual traditions. We also cover the mathematical and geometrical traditions of India.
Mysticism
Most mystical systems tend to come from Eastern Traditions, dominated by Hindu Vedanta and Buddhism, followed by the Sufi tradition. Judaism has the mystical tradition of Kaballah, and Christianity has great figures like Meister Eckhart, St. Teresa of Avilla, Hildegard von Bingen and Thomas Merton.
The Canon

The Canon refers primarily to an ancient esoteric system of knowledge and cosmology encoded into temples, artifacts, art and monuments. The Egyptians had a specific Canon to lay out the grids upon which they designed their art, and there are also canons of proportion used in the Renaissance, as well as by later artists, geometers and musicians.
Solar Theory
The Sun is the most dominant influence in our lives, and a primary source of influences from the cosmos transmitted to the Earth. Ancient and esoteric traditions had advanced theories of solar influence. We cover theories concerning all kinds of solar effects.
Dr. Jerome Baumring
Dr. Baumring is the only known person to have fully cracked W. D. Gann's full Cosmological System! He reproduced Gann's results, forecasting markets within 3 minutes of turning points. He extended Gann's Law of Vibration into DNA Coding, Chaos Theory, and Topology, creating multi-dimensional, mathematical models of the markets.