$0.00
$ (USD)
Keys to Speculation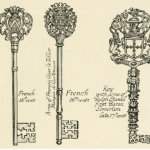 Keys to Successful Speculation by Daniel T. Ferrera is an applied technical trading system using the essentials of risk management with Gann based swing trading. This course has everything a trader needs to go from "0" to being a successful trader, including account management, risk management, trading strategy, entry & exit signals.
Sepharial Horse Racing
Sepharial's Private Horse Racing Arcana are the most important of his astrological prognostication systems, sold only by private subscription. The Master Key. The Golden Key. The Eclipse System. The Solar Lunar Values. The Solar Apex Method. Sepharial's Form Guide. Sepharial's Tidal Law. Sepharial's Solar Apex.
Hasbrouck Forecasts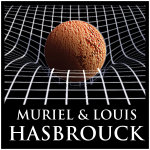 Space-Time Forecasting of Economic Trends, Lost Archives of Muriel & Louis Hasbrouck. A highly important market research breakthrough theory! The Hasbrouck Archives contain 40 years of accurate financial forecasts, based on a Theory of Solar Space/Time Field Forces influencing space weather and markets! A 90% accuracy record!.
Gann Reading List
In the 1940's Gann published a 2-page list of about 90 Books that he stocked and sold to his students, known as "W. D. Gann's Recommended Reading List". Each book contains some component of Gann's system of knowledge essential for piecing together his system. Any one book may have one simple idea critical to Gann's perspective.
Magick
Magick in the Western Esoteric tradition represents a Western equivalent to the internal training systems that are found in Eastern traditions, but is focused on the development of human powers and abilities. These include mastery of physical, emotional and mental bodies, control over the elements and development of psychic perception and influence.
Symbolism
In the esoteric tradition the use of symbolism as a communicative form has been taken to its highest representation. Reading the symbols of the ancient systems takes great study and the development of intuitive insight, which can take many years of training. Ultimately, the symbolist learns to read the world itself as the Grand Symbol of the Mysteries.
Pythagorean
Pythagoras, educated in Egypt and India, later founded a school on the Isle of Samos. His system of the Quadrivium: Arithemetic, Geometry, Music and Astronomy, the 4 Classical Liberal Arts, provided a foundational curriculum for centuries. Pythagoras has been a major influence on many thinkers, including, Plato, Kepler and many modern philosophers.
Space-time

Space and time can be seen as the primary elements which define the container of existence in which we all function. In the financial markets we could say that Price and Time are the two primary elements which define market movement and structure. Price is Space in the financial market cosmos, and Gann himself even referred to Space in market charts.