$0.00
$ (USD)
Gannís Mass Pressure
W. D. Gann's Mass Pressure Forecasting Charts. By Daniel T. Ferrera. The Mass Pressure Formula is one of Gann's most guarded secrets. Mass Pressure indicates bullish and bearish trends according to Gann's Master Time Factor. These charts are based on Gann's philosophy that "the future is nothing but a repetition of the past".
Gann Theory
W.D. Gannís original work is a critical element for any Gann researcher, but many find Gannís deeper work challenging without help from well-seasoned analysts and traders. We offer valuable secondary works presenting and developing Gannís ideas: the best teachers in this field are not so much competitors, but fellow contributors to ongoing research.
Hasbrouck Archives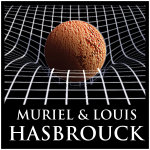 Cutting edge Space and Solar Researchers, Muriel and Louis Hasbrouck's Space & Time Forecasting techniques are STILL more advanced than those of NASA or the current scientific community. They produced 50 years of Market Forecasts with a 90% accuracy rate and forecasted Space Weather, Earthquakes and Geomagnetic Storms.
A masterpiece on the Golden Rule according to principles of Tantrism, Taoism, Kabala, and Pythagoreanism serving to fulfill the Laws of Universal Harmony and aiding accomplishment of the Great Work. It develops a system of correspondences in symbolic, geometric, mathematical and astronomical systems of architecture of the ancient world.
Hans Kayser
Kayser was a leading 20th century scientist who made a profound mathematical, geometric and philosophical study of Harmonic Science. Available in English though our Translation Society, Kayser's works explore deep principles of Pythagorean Harmony and Order. His books give critical insights into Gann Theory and The Law of Vibration.
Baumring Science List

In the 1980ís Dr. Jerome Baumring, created an advanced course on the scientific cosmological system behind Gannís Law of Vibration, including over 100 important works. These ranged from core works that Gann himself studied relating to Natural Science and Philosophy, to valuable works in alternative or lesser known scientific traditions.
Mental Science
Cosmological phenomena influence the human mind via energetic propagation of subtle influences. The mind has power over subtle energies through advanced planes of thought and consciousness. Gann advised a study of mental science to see how cosmic influences affect matter and consciousness.
Gordon Roberts
A profitable Trading Strategy using Gann's best approach of Leveraged Position Trading to gain large profits from small capital using a powerful secret Options Strategy that maximizes profits through high leverage while limiting risk. Based upon Gann's book, Profits In Commodities and the author's 20 years experience in Gann research and trading.