$0.00
$ (USD)
Astrology Manuscripts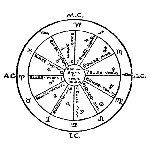 The Earliest Financial Astrology Manuscripts. By W. D. Gann, Fred White, Prof. Weston, Sepharial, etc. This collection centers on a set of 4 rare manuscripts dated 1902-1930 proving the advanced level of astrology earlier than previously known. Their likely authorship is Fred White and Gann documenting the earliest thought in this field.
Vibration by The Patterns
Volume 1 of Dr. Lorrie Bennet's 4 volume series. A course in Theoretical Wave Mechanics as an introduction and foundation to Gann's Law of Vibration. This volume lays foundations for all Gann and Baumring's higher teachings and is an essential prerequisite to move on to the deeper levels of Gann Theory presented in Vols. 2-4.
CosmoEconomics
Cosmological Economics, the Key focus of this website, has its origins in Gann's Law of Vibration, interpreted and extended by the work of Dr. Jerome Baumring. Scientific phenomena are seen as a basis of correlation and causation underlying the financial market, indicating a symbiotic relationship between Cosmic forces and reactions on Earth.
Eric Penicka: Gann Science
The author correlates Gann's exact words to the science of Gann's day to illustrate his phrase "stocks are like atoms". Offering a system of "mathematical points of force" governing the structure through which the market moves, the emerging science of Periodic Table atomic elements provides a system of order through which to forecast.
The Square
The Square: Quantitative Analysis Of Financial Price Structure by Catalin Plapcianu develops the science behind Gann's Squaring of Price and Time. Proves that financial markets are mathematically controlled and predictable. A deep insight into Gann and Baumring's deepest system which tracks energy through the space/time matrix.
Secret Societies
Private groups and organizations that specialized in particularly practices and studies within their groups. These can range from the Freemasons to the Rosicrucians, the Alchemists, Temple Initiates and more….
Natural Order
Natural Order has from ancient times looked deeply into principles of order behind nature and the universe, like phyllotaxis which governs the placement of leaves on plants, the harmonic ratios between the placement of the planets in the solar system, or the spirilic mathematics of galaxies. Natural order reveals magical relationships in the natural world.