$0.00
$ (USD)
Collected Outlooks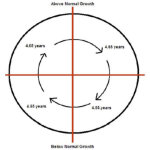 Ferrera's Collected Outlooks 2008 - 2019 are like instructional manuals in the Art of Financial Forecasting, providing educational studies on market theory and technique by a highly respected forecaster. They expand the toolbox of even seasoned traders, providing new tools and deep insights into cycles, technical analysis and Gann forecasting.
Financial Astrology

There is a close correlation between Astrological Economics and Cosmological Economics. We have one of the largest collections of works on Financial Astrology (Astroeconomics) in the world. These studies are very important in developing wider theories of causation, and our catalog contains most works of value written on the subject.
The Law Of The Cosmos, The Divine Harmony According To Plato's Republic/Timeaus, and The Platonic Riddle Of Numbers Solved contains 100s of sophisticated diagrams on Sacred Geometry, Pythagorean and Platonic Number Theory, Harmonics and Astronomy with analysis, elaboration of Universal Order and Cosmic Law.
Egypt
Ancient Egyptian culture can be traced back 72000 years via Egyptian and Greek records, and encompassed the worlds greatest architectural achievements. What we know of Egypt seems to indicate a legacy from a still older civilization lost in the annals of time. Our collection seeks to uncover the lost wisdom and mysteries of this great civilization.
Chaos Theory
Non-linear dynamic mathematics, known as Chaos Theory, seeks order in seeming random patterns, exploring subjects like Fractals, System Mechanics, Lorentz Attractors, and more. Dr. Baumring originated the idea that Chaos theory provided insight into market phenomena, and later the great Mandelbrot tried to apply Chaos theory to the markets.
Codes and Ciphers
We have books on symbolic codes and ciphers from various esoteric traditions, including Masonic codes. Gann used codes in "Tunnel Through the Air", and encrypted his personal notes using a code called "Bell, Book and Candle". Gann enthusiasts study Masonic codes to help uncover his secrets.
Videos and DVD

Our ever growing collection of videos of lectures, films, documentaries covering subjects in our fields of interest. We keep our eye out for interesting and informative documentaries and add them to our catalog to help promote interesting ideas that are not so well known.
Sean Erikson
Sean Erikson, with 25 years' experience, provides powerful astro-tools for advanced swing trading based upon celestial mechanics to consistently predict the angle of attack or slope of a forthcoming trend. A simple astro-timing tool gives the next 1-3 turns out and a geometrical price projection tool gives 2 probable price projections for each move.