$0.00
$ (USD)
Edward R. Dewey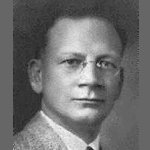 Edward Dewey specialized in cycles, and formed the Foundation for the Study of Cycles. We publish his 650 page Magnum Opus, How To Make a Cycle Analysis. Dewey also developed his Unified Field Theory called The Theory of Laminated Spacetime, presenting a scientific system behind market causation similar to Gann and Baumring.
Bradley's Siderograph
Bradley's Stock Market Prediction. 100 Years of Siderograph Charts and Software. The Siderograph Indicator is a market model used by many analysts to give current turning points and trend indications for the markets. This book includes the original text and charts for 100 years from 1950 to 2050, along with the software to produce the charts.
Law of Vibration
The Law of Vibration 4 Volume Series by Dr. Lorrie Bennett on Gann analysis explains the scientific foundations behind W.D. Gann's forecasting system, the Law of Vibration. Dr. Bennett is the first person since Dr. Baumring to solve much of the puzzle left behind by Gann! V1-Patterns, V2-Numbers, V3-Planets, V4-Geometry.
CosmoEconomics
Cosmological Economics, the Key focus of this website, has its origins in Gannís Law of Vibration, interpreted and extended by the work of Dr. Jerome Baumring. Scientific phenomena are seen as a basis of correlation and causation underlying the financial market, indicating a symbiotic relationship between Cosmic forces and reactions on Earth.
Hasbrouck Archives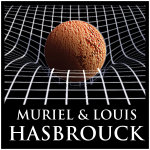 Cutting edge Space and Solar Researchers, Muriel and Louis Hasbrouck's Space & Time Forecasting techniques are STILL more advanced than those of NASA or the current scientific community. They produced 50 years of Market Forecasts with a 90% accuracy rate and forecasted Space Weather, Earthquakes and Geomagnetic Storms.
Hasbrouck Forecasts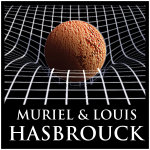 Space-Time Forecasting of Economic Trends, Lost Archives of Muriel & Louis Hasbrouck. A highly important market research breakthrough theory! The Hasbrouck Archives contain 40 years of accurate financial forecasts, based on a Theory of Solar Space/Time Field Forces influencing space weather and markets! A 90% accuracy record!.
Kaballah
Hebrew culture has great traditions of wisdom, mysticism and cosmology, the deepest of which is the Kabbalah. We focus especially on Gematria, the Tree of Life, and the Kabbalistic coded language widely developed in Magical traditions. Gann used Kabbalistic codes, creating hidden meanings such as found in traditional texts like the Bible
Symbolism
In the esoteric tradition the use of symbolism as a communicative form has been taken to its highest representation. Reading the symbols of the ancient systems takes great study and the development of intuitive insight, which can take many years of training. Ultimately, the symbolist learns to read the world itself as the Grand Symbol of the Mysteries.