$0.00
$ (USD)
W. D. Gann's Courses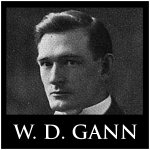 Collected Courses of William D. Gann, by W. D. Gann. 1920 - 1954. This is the most complete and best organized collection of Gann's Master Courses, his most important writings. Without these, Gann is impossible to understand! We've collected all the missing pieces and reorganized them back into Gann's original order.
Glass Bead Game

This derives from a book by Hermann Hesse, representing an underlying symbolic cosmology that is the basis of all science, philosophy, spirituality and thought. Hesse imagines a game created using universal symbols to represent flows of thought or information. This is a metaphor for systems of esoteric symbolism underlying all knowledge.
Hans Kayser
Hans Kayser was a leading 20th century scientist who made a deep mathematical, geometric and philosophical study of the Science of Harmonics. Available from our Translation Society, his books explore the deepest principles of Pythagorean Harmony and Order, giving critical insights into Gann Theory and The Law of Vibration.
Spiritual
Books exploring the human spirit, its state and development and relationship to higher planes and beings. General works on spirituality that are otherwise hard to categorize.
Tarot
The Tarot, also known as the Book of Wisdom has a long and interesting history reaching back to its first documented appearance in the 1500ís. Legend atributes the Tarot to Ancient Egypt and a supposed underground temple with images on the walls. The symbolic cards passed down via wandering "gypsies", and were commonly used in fortune telling.
Hermetic Science
We may be indebted to Ancient Greece, but Greek knowledge derived from Ancient Egypt, and Hermes Trismegistus, the Thrice Great Hermes is the Greek name of Thoth, the Egyptian God of Knowledge. Hermetic teachings were first translated into Western languages by Ficino at the dawn of the Renaissance, forming the inspiration for modern esotericism.
William D. Gann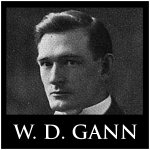 History's most intriguing financial analyst, forecaster and trader, W. D. Gann produced a 10,000% return with a 93% success rate in an audited 1909 interview. Gann said his market theory was based upon the Law of Vibration, leading scholars and analysts on a 100 year intellectual quest deep into theoretical physics, alternative science and esoteric philosophy.
Robert Rundle
Magic Words Thru the Zodiac cracks the complex symbolic code that W. D. Gann used within "The Tunnel Thru the Air". It unveils a Masonic Gematria cypher which serves to decrypt references and clues concealed in names, dates and other key words thru the text. These conversions are used to determine anchor points for important market cycles.