$0.00
$ (USD)
Keys to Speculation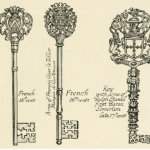 Keys to Successful Speculation by Daniel T. Ferrera is an applied technical trading system using the essentials of risk management with Gann based swing trading. This course has everything a trader needs to go from "0" to being a successful trader, including account management, risk management, trading strategy, entry & exit signals.
Ferrera 2019 Outlook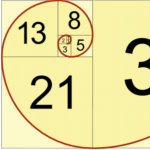 Ferrera's General Outlook for 2019 is our most popular market letter. All traders know that in times of global financial crisis, market confusion, and economic instability, it is critical to obtain the best knowledge. In it's 11th year, Dan Ferrera's Outlook is based on experience developing advanced technical models giving market insight equal to the best advisors.
Sepharial's Articles
Sepharial's Kaleidoscope. A Monthly Column from the British Astrology Journal. Walter Gorn Old, 1111 pages. This was a centerpiece of the British Journal of Astrology, 6 pages of each 16 page issue. Sepharial wrote the column for 22 years, and it represents the bulk of Sepharial's work including some of his best and most revealing writings.
Polarity Factor System
The Polarity Factor System, An Integrated Forecasting & Trading Strategy Inspired by W. D. Gann's Master Time Factor, by Daniele Prandelli conveys the strategy and tools that Prandelli uses to generate a consistent 10% a month trading. A proven system with Advanced Risk Management Rules & time turning points based on Gann's cycle theory.
Sacred Geometry
Sacred Geometry explores natural order representing foundational templates of the cosmos, via special proportions like "phi", the Divine Proportion, ubiquitous throughout nature as a primary generating and ordering principle. Musical harmonic ratios dominate sacred geometry, showing how nature is a form of frozen music.
Theosophy
Theosophy, a school of esoteric thought developed my Helena Blavatsky in the late 1800's presented a revival of many lost esoteric traditions. Many of Gann's contemporaries were closely involved with Theosophy, and it influenced the Anthroposophy of Rudolf Steiner, the Arcane School and work of Alice Bailey and the teacher Krishnamurti.
Harmonics and Music
The science of harmonics is one of the most important subjects in the esoteric and scientific traditions, positing that harmonic relationships of vibration govern the structure of the universe. W.D. Gann called his system of market order the "Law of Vibration", and used principles of harmonics and vibration to predict trends in the financial markets.
Precession

The Precession of the Equinoxes, of vital importance in the ancient world, relates to the passage of our solar system through 12 cycles of 2620 years over a 25000 year period. Ages of change (as in The Age of Aquarius) occur every 1 degree, taking 72 years, with longer cysles such as the Platonic Year, the Yugas, and the ages of Iron, Bronze, Silver and Gold.