$0.00
$ (USD)
Dr. Baumring Seminars
Gann Harmony: The Law Of Vibration, A Distillation of the Wisdom and Insights of W. D. Gann. The Investment Centre Gann Seminars, Volumes 1-9. The most important Gann Course, from Baumring who cracked Gann's complete system. A study of the Cosmological System behind Gann's work. A PhD study in Gann Science!
Sean Erikson, a professional trader and fund manager, presents a set of highly refined tools for advanced swing trading based upon principles of celestial mechanics and ancient geometry. Developed and refined over 3 decades of research, trading and professional management, his astro-trading tools represent the culmination of a lifetime quest.
Forex Trading
Forex has become very popular, with trades not so limited by time and swings not as volatile as other commodities. Forex is essentially a commodity, so its markets follow general commodity rules and many facets of Gann analysis work just fine for the Forex exchange. We provide techniques, tools and systems particularly focused on the currency markets.
Hasbrouck Forecasts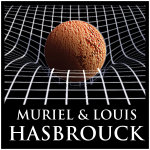 Space-Time Forecasting of Economic Trends, Lost Archives of Muriel & Louis Hasbrouck. A highly important market research breakthrough theory! The Hasbrouck Archives contain 40 years of accurate financial forecasts, based on a Theory of Solar Space/Time Field Forces influencing space weather and markets! A 90% accuracy record!.
Technical Analysis
Technical Analysis involves using technical tools and mathematical measurements in order to determine expected directional movements, reverses or changes in the market. Advanced forms of this technique use mathematical and scientific or geometric tools to project market action or forecast future movement, looking at elements of price, time and trend.
The Law Of The Cosmos, The Divine Harmony According To Plato's Republic/Timeaus, and The Platonic Riddle Of Numbers Solved contains 100s of sophisticated diagrams on Sacred Geometry, Pythagorean and Platonic Number Theory, Harmonics and Astronomy with analysis, elaboration of Universal Order and Cosmic Law.
Art
In Ancient times, art was more than a form of entertainment or decoration, being a means of preserving various forms and levels of knowledge, including scientific principles. A core element is called "The Canon", whereby through ratio, proportion, shape and symbolism, an entire system of universal knowledge can be encoded and preserved.
William D. Gann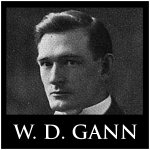 History's most intriguing financial analyst, forecaster and trader, W. D. Gann produced a 10,000% return with a 93% success rate in an audited 1909 interview. Gann said his market theory was based upon the Law of Vibration, leading scholars and analysts on a 100 year intellectual quest deep into theoretical physics, alternative science and esoteric philosophy.