$0.00
$ (USD)
T. G. Butaney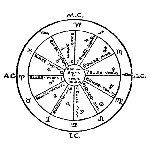 T. G. Butaney, a famous Indian astrologer, wrote 3 books on astrological financial market forecasting and horse racing prediction. His books were judged "The Best Money Minting Books on Speculation and Racing By Readers All Over The World", and explain Market Forecasting, Race Astrology & Numerology and Handicap Formulae.
George Bayer
Like W D Gann, Bayer understood the Secret Cosmology behind the financial markets discovered within Ancient teachings. His 9 books cover deep esoteric finance, including topics like Squaring of the Circle, the Ellipse, and the 5 Fold Horoscope. We do a quality hardcover reprint of each of his works and offer a 2 Volume Suede Edition of his Complete Works.
Ferrera Gann Textbook
The Path of Least Resistance, The Underlying Wisdom & Philosophy of W. D. Gann Elegantly Encoded in the Master Charts, by Daniel T. Ferrera. A detailed comprehensive elaboration of W.D. Gann's most powerful trading tools. Gann's core mathematical and important geometrical techniques in his master calculators, angles and spiral charts.
Richard Scott
Scott dedicated 7 years to analyze 100 years of Dow Jones data to decode the causative effect of planetary influences. He analyzed the background energetic effects of astrological elements to project influences. His methods need NO prior astrological knowledge nor the use of a horoscope to trade the Global Index, Stock, Futures and FOREX markets.
Ancient Civilizations
Ancient civilizations teach us much, but knowledge of ancient cultures is academically perverted and misrepresented. Great monuments like the pyramids and temples far exceed modern architecture, incorporating sciences not even considered today. Our catalog has many rare and important works on Ancient Civilizations.
Metaphysical Biography
One can learn much by studying the lives and achievements of the great thinkers who have shaped human history and culture. In our biographical library we have a collection of rare texts which complement theoretical study by allowing deeper insight into the characters and deeds of many significant philosophers.
Hans Kayser
Kayser was a leading 20th century scientist who made a profound mathematical, geometric and philosophical study of Harmonic Science. Available in English though our Translation Society, Kayser's works explore deep principles of Pythagorean Harmony and Order. His books give critical insights into Gann Theory and The Law of Vibration.
Zen
Zen and Chan are similar terms from Japanese and Chinese systems of Buddhism, but they originate from the Indian word Dhyana, loosely translated as "meditation". Zen is a mind science, giving direct access to the core layers of mind. The origin of Zen is in India, home of Buddhism. Allan Watt's called it "Hinduism stripped for export".