$0.00
$ (USD)
Collected Outlooks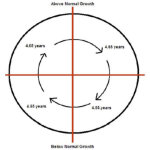 Ferrera's Collected Outlooks 2008 - 2019 are like instructional manuals in the Art of Financial Forecasting, providing educational studies on market theory and technique by a highly respected forecaster. They expand the toolbox of even seasoned traders, providing new tools and deep insights into cycles, technical analysis and Gann forecasting.
Market Psychology
Books on the psychological element of the markets and trading. These works cover both how markets are influenced by the psychology of the individuals behind them, as well as the actual psychology behind trading for the trader.
Market Software
Technical analysis requires sophisticated measurements and calculations, so good software tools save time and allow wider scope. We have carefully selected software for market analysis, geared towards Gann, geometric, astronomical, cycles or other related topics that we most use, including pre-programmed Gann and Astro tools.
Baumring Reading List
Dr. Baumring's reading lists were very comprehensive, covering all areas of the markets, sciences and metaphysical fields. Baumring was an intensive scholar who read 1800 words a minute and had a photographic memory, thus extendinghis scope. Baumring's 10,000 volume library included around 500 books which he saw as core information.
Celestial Mechanics
Celestial Mechanics deals particularly with the motion of celestial bodies, especially the solar system, but also wider regions of cosmic space. The subject explores the relationships and processes of heavenly bodies, examining cycles of time, motions of celestial bodies, and the influences between cosmic and local forces.
Precession

The Precession of the Equinoxes, of vital importance in the ancient world, relates to the passage of our solar system through 12 cycles of 2620 years over a 25000 year period. Ages of change (as in The Age of Aquarius) occur every 1 degree, taking 72 years, with longer cysles such as the Platonic Year, the Yugas, and the ages of Iron, Bronze, Silver and Gold.
Solastro
Rare Proprietary Prediction Systems by one of the top Indian astrologers, expert in predicting 2 team sports events, Horse Racing and Lotteries. These contain both advanced Astrological techniques for Predicting Outcomes of Events and Non-Astrological, Number and Sound based Systems for finding winners. Solastro won 4 lotteries over $25,000.