$0.00
$ (USD)
Ferrera 2019 Outlook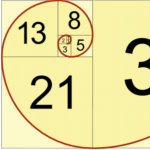 Ferrera's General Outlook for 2019 is our most popular market letter. All traders know that in times of global financial crisis, market confusion, and economic instability, it is critical to obtain the best knowledge. In it's 11th year, Dan Ferrera's Outlook is based on experience developing advanced technical models giving market insight equal to the best advisors.
How2 Trade Like Gann
How to Trade Like W. D. Gann, by Timothy Walker. Provides profound insights into Gann's Mechanical Trading Method thru a detailed analysis of 322 trades from 1915-1931 presented in WD Gann's US Steel trading course. Shows how Gann turned $3000 into $6 million, generating 1337% returns in 8 months. Gain insight into one of the great traders.
Sepharial's Articles
Sepharial's Kaleidoscope. A Monthly Column from the British Astrology Journal. Walter Gorn Old, 1111 pages. This was a centerpiece of the British Journal of Astrology, 6 pages of each 16 page issue. Sepharial wrote the column for 22 years, and it represents the bulk of Sepharial's work including some of his best and most revealing writings.
Baumring Metaphysical List

Dr. Baumring compiled long reading lists much more comprehensive than Gann's, covering all areas of the markets, science and metaphysics. Baumring read 1800 words a minute and had a photographic memory, so he was able to collect a vast set of source works in his 10,000 volume library. Around 500 are highly relevant to Gannís work.
Glass Bead Game

This derives from a book by Hermann Hesse, representing an underlying symbolic cosmology that is the basis of all science, philosophy, spirituality and thought. Hesse imagines a game created using universal symbols to represent flows of thought or information. This is a metaphor for systems of esoteric symbolism underlying all knowledge.
Spiritual
Books exploring the human spirit, its state and development and relationship to higher planes and beings. General works on spirituality that are otherwise hard to categorize.
Harmonics and Music
The science of harmonics is one of the most important subjects in the esoteric and scientific traditions, positing that harmonic relationships of vibration govern the structure of the universe. W.D. Gann called his system of market order the "Law of Vibration", and used principles of harmonics and vibration to predict trends in the financial markets.
Pythagorean
Pythagoras, educated in Egypt and India, later founded a school on the Isle of Samos. His system of the Quadrivium: Arithemetic, Geometry, Music and Astronomy, the 4 Classical Liberal Arts, provided a foundational curriculum for centuries. Pythagoras has been a major influence on many thinkers, including, Plato, Kepler and many modern philosophers.