$0.00
$ (USD)
Edward R. Dewey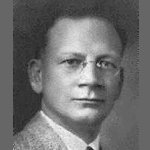 Edward Dewey specialized in cycles, and formed the Foundation for the Study of Cycles. We publish his 650 page Magnum Opus, How To Make a Cycle Analysis. Dewey also developed his Unified Field Theory called The Theory of Laminated Spacetime, presenting a scientific system behind market causation similar to Gann and Baumring.
Day Trading
Approaches to trading begin with choice of a time window. Day or intraday trading focuses on short term swings, generally not holding positions overnight. Although Gann, trading before the electroinc age, did not favor short term trading, his techniques do work on this level, since similar patterns exist on every time frame whether very small or very large.
Horse Racing & Gambling

Many traders develop an interest in betting on horse races, since astrological and numerological factors apply to both fields. For example, sports involve data on event time and participant biographical data like birthdates. Gann studied works by Sepharial, whose Arcana & Keys focused on astro-numerological horse race betting.
W. D. Gann's Courses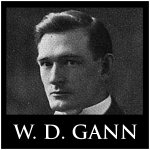 Collected Courses of William D. Gann, by W. D. Gann. 1920 - 1954. This is the most complete and best organized collection of Gann's Master Courses, his most important writings. Without these, Gann is impossible to understand! We've collected all the missing pieces and reorganized them back into Gann's original order.
Hasbrouck Archives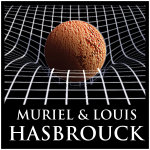 Cutting edge Space and Solar Researchers, Muriel and Louis Hasbrouck's Space & Time Forecasting techniques are STILL more advanced than those of NASA or the current scientific community. They produced 50 years of Market Forecasts with a 90% accuracy rate and forecasted Space Weather, Earthquakes and Geomagnetic Storms.
Franz Bardon
Franz Bardon's magical works present a path of initiation through 3 levels of the Tarot. The first book teaches internal training, the second teaches the science of Magical Evocation, and the third teaches transcendental methods of the Kaballah. Frabato presents biographical informatioin about Bardon, with commentaries by friends and students.
Architecture
In ancinet times architecture often incorporated esoteric knowledge almost lost today, but encoded secretly into many existing ancient monuments. Geometric principles of divine proportion govern the complex forces underlying financial markets as well as architecture. We have one of the largest collections of books on these subjects in the world.
Dr. Alexander Goulden
A Cambridge scholar who, intrigued by the challenge of Gann's esoteric work created a powerful set of technical tools based upon principles of Ancient Geometry, Celestial Mechanics, and Pythagorean Harmonics, which project Price, Time and Trend with exact precision. His 2nd course applies the Secrets of Ancient Astrology to forecasting.