$0.00
$ (USD)
T. G. Butaney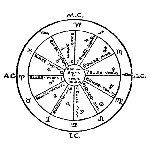 T. G. Butaney, a famous Indian astrologer, wrote 3 books on astrological financial market forecasting and horse racing prediction. His books were judged "The Best Money Minting Books on Speculation and Racing By Readers All Over The World", and explain Market Forecasting, Race Astrology & Numerology and Handicap Formulae.
Ferrera's Astro-Bible
Studies In Astrological Bible Interpretation. By Daniel T. Ferrera. An interesting exploration of the coding of astrological and astronomical cycles into the Bible. Provides an analysis of the book of Genesis, exploring coding systems by which astrological symbolism is veiled, showing how Gann and Bayer used these secrets in the markets.
Ferrera 2019 Outlook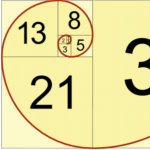 Ferrera's General Outlook for 2019 is our most popular market letter. All traders know that in times of global financial crisis, market confusion, and economic instability, it is critical to obtain the best knowledge. In it's 11th year, Dan Ferrera's Outlook is based on experience developing advanced technical models giving market insight equal to the best advisors.
Sepharial's Articles
Sepharial's Kaleidoscope. A Monthly Column from the British Astrology Journal. Walter Gorn Old, 1111 pages. This was a centerpiece of the British Journal of Astrology, 6 pages of each 16 page issue. Sepharial wrote the column for 22 years, and it represents the bulk of Sepharial's work including some of his best and most revealing writings.
Gann Research
Gann Analysis goes deeply into fields of history, economics, science, metaphysics, ancient civilizations, occultism, astrology, numerology, astronomy and time cycles. Gann's Recommended Reading List of 90 titles laid a foundation extended by Baumring to over 500 titles, We provide comprehensive resources on the deep principles of Gann's work.
Translation Society
Metaphysics We have completed several translations of important books on metaphysics. These include 4 works on universal harmonics by Hans Kayser, as well as "The Archeometer, a Key to All Science", "The Natural Architecture, the essence of Hermetic and Pythagorean science" and Eberhard Wortmannís "Law of the Cosmos".
Learning Systems
Special Learning Systems use maximally efficient techniques to accelerate learning, enhancing memory, rapid mathematical calculation techniques, artistic systems, physical, and mental or spiritual training programs. Ancient and modern intellectual technologies combine to create new fruitful approaches to learning and understanding.
Pythagorean
Pythagoras, educated in Egypt and India, later founded a school on the Isle of Samos. His system of the Quadrivium: Arithemetic, Geometry, Music and Astronomy, the 4 Classical Liberal Arts, provided a foundational curriculum for centuries. Pythagoras has been a major influence on many thinkers, including, Plato, Kepler and many modern philosophers.