$0.00
$ (USD)
T. G. Butaney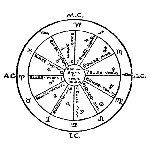 T. G. Butaney, a famous Indian astrologer, wrote 3 books on astrological financial market forecasting and horse racing prediction. His books were judged "The Best Money Minting Books on Speculation and Racing By Readers All Over The World", and explain Market Forecasting, Race Astrology & Numerology and Handicap Formulae.
Spirals Growth & Decay
The Spirals of Growth and Decay, Exposing the Underlying Structure of the Markets. By Daniel T. Ferrera 2005. Utilizing deep concepts from nonlinear mathematics to mechanically describe the structure of price waves in financial market data, linking the ideas of shock, balance, instability, static and dynamic form in all trading markets.
George Bayer
Works by or about George Bayer, or source works referred to by Bayer or related to his work.
Risk Management

Among professional traders, risk management is understood to be the absolutely most fundamental element leading to successful trading, because with proper risk management one can use randomly generated signals and still trade successfully. This is done by limiting oneís losses while letting oneís profits run.
Theosophy
Theosophy, a school of esoteric thought developed my Helena Blavatsky in the late 1800ís presented a revival of many lost esoteric traditions. Many of Gannís contemporaries were closely involved with Theosophy, and it influenced the Anthroposophy of Rudolf Steiner, the Arcane School and work of Alice Bailey and the teacher Krishnamurti.
Time
Time is a primary consideration in science, philosophy or financial market theory. Our collection of titles on Time in all of its elements covers subjects which range from Hyperdimensional Time Cycles to Relativity and Spacetime. Books selected by Dr. Baumring and W.D.Gann provide deep insights into market analysis and scientific or esoteric cosmology.
Andrew Pancholi
Andy Pancholi of Cycles Analysis is a long time research partner, who produces cycle indications for ICE Reports and a monthly market forecasting newsletter, The Market Timing Report, which provides an ongoing monthly evaluation and forecast of the S&P 500, the Dollar, and Euro$, Crude Oil and Gold, highlighting turning points and important trade setups!
L. David Linsky
A New Discovery of a Mathematical Pattern in the Gold Market which forecasts Gold's turns with an 85-95% accuracy over 40 years. Scientific Proof of a Cyclical Pattern in the Gold Market providinges a 100 Year Forecast of Gold's Major Tops & Bottoms and Bull & Bear Market Campaigns out to 2100.