$0.00
$ (USD)
Ferrera 2019 Outlook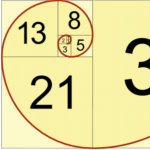 Ferrera's General Outlook for 2019 is our most popular market letter. All traders know that in times of global financial crisis, market confusion, and economic instability, it is critical to obtain the best knowledge. In it's 11th year, Dan Ferrera's Outlook is based on experience developing advanced technical models giving market insight equal to the best advisors.
Gann Theory
W.D. Gannís original work is a critical element for any Gann researcher, but many find Gannís deeper work challenging without help from well-seasoned analysts and traders. We offer valuable secondary works presenting and developing Gannís ideas: the best teachers in this field are not so much competitors, but fellow contributors to ongoing research.
George Bayer
Works by or about George Bayer, or source works referred to by Bayer or related to his work.
Hasbrouck Space and Time
With rare research from the 1920ís through the 1970ís, the Hasbrouck Space-Time Archives studied market influence based on Solar Field Force. Muriel Hasbrouck, aided by her husband Louis, researched solar phenomena, space weather and earthquakes in relation to market forecasting, producing a well-received forecasting letter for 30 years.
Position Trading
Position trading is an approach recommended by both Gann and Baumring, saying that there were maybe only about 4 good trades per year in any market. Markets would go into congestions of accumulation or distribution for years awaiting a new trend, and meanwhile one trades other markets. Gann taught the same principles on his higher level, saying that MOST money was always made in following a strong trend.
Symbolism
In the esoteric tradition the use of symbolism as a communicative form has been taken to its highest representation. Reading the symbols of the ancient systems takes great study and the development of intuitive insight, which can take many years of training. Ultimately, the symbolist learns to read the world itself as the Grand Symbol of the Mysteries.
Zen
Zen and Chan are similar terms from Japanese and Chinese systems of Buddhism, but they originate from the Indian word Dhyana, loosely translated as "meditation". Zen is a mind science, giving direct access to the core layers of mind. The origin of Zen is in India, home of Buddhism. Allan Wattís called it "Hinduism stripped for export".
Fiction
Our catalog has fascinating fictional works which relate to our various fields of interest and present deep ideas from a dramatic perspective in a readable context. Books like Gannís "Tunnel Through the Air" fall into this category, along with Alchemical allegories and metaphysical mysteries.